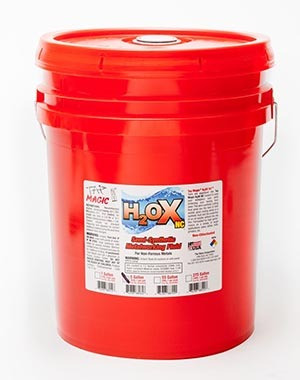 Following on the great success of our high-performance coolant, The Steco Corporation has developed a similar product for non-ferrous metals: H2OX NC.
This is a high-performance, non-chlorinated coolant for CNC machines and automated saws especially targeted to the aerospace and military industries. This coolant is built for optimum sump life while still cooling and protecting your tooling during machining. It is easy to clean from your parts since it is a semi-synthetic, making it ideal for busy shops that need to keep moving.
Ask your distributor for Tap Magic H2OX NC and keep making chips!
Back to News