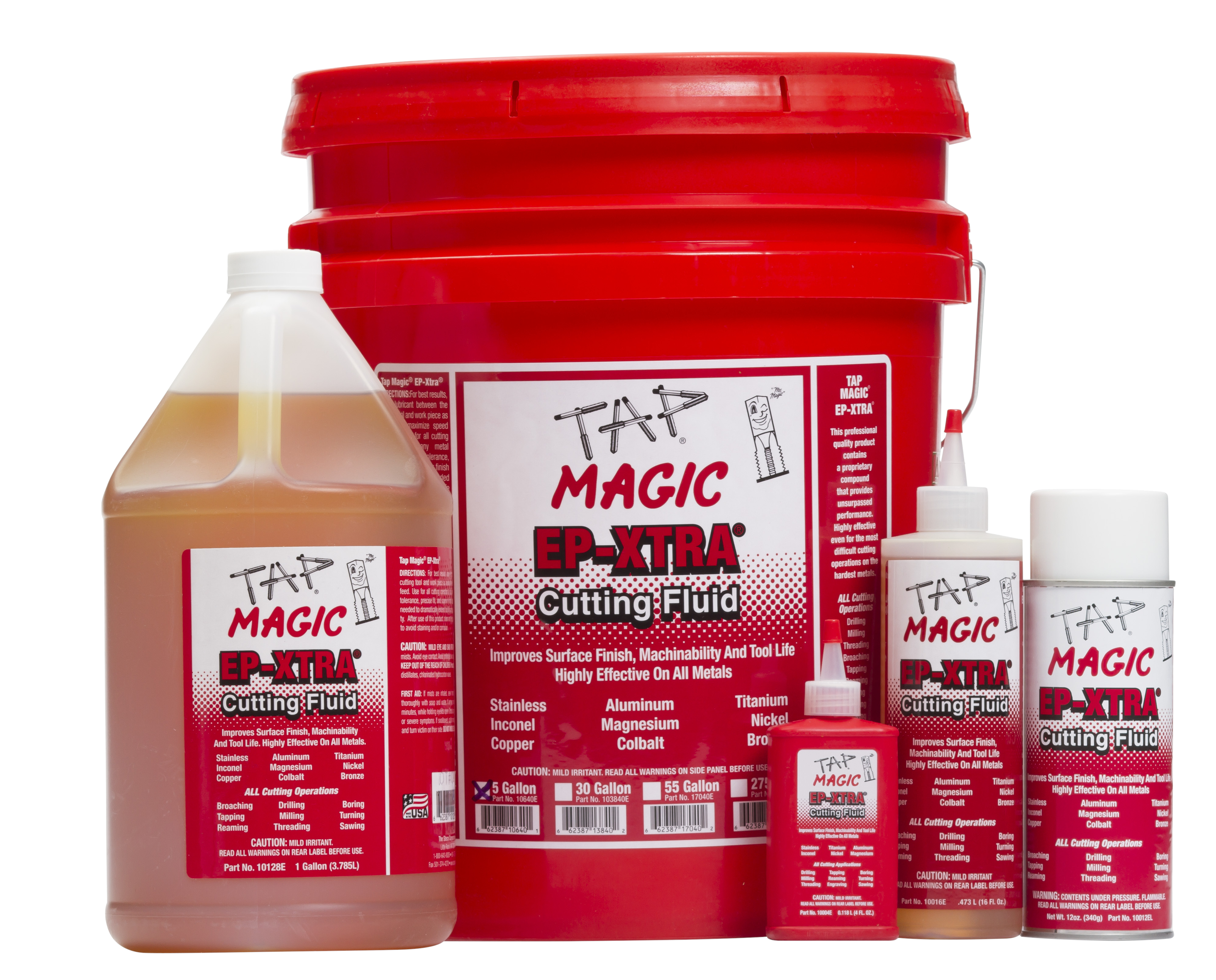 In 1953, we created the first in a line of incredible cutting fluids: Tap Magic. From this single fluid we developed a complete line of versatile, precise, lubricated cutting fluids that will meet the demands of any modern machinist or fabricator.
Learn More
Frequently Asked Questions
Can I order Tap Magic products direct from the manufacturer?
The Steco corporation currently sells its products through a network of premium distributors that add value to their customers by providing knowledgeable expert advice, volume pricing, and a one-stop-...
Read Full Answer
How do I get the last bit of product out of the aerosol cans?
Occasionally it can be difficult to get the last few drops of Tap Magic out of an aerosol can. If this happens, try twisting the nozzle ¼ turn; this will realign the spray tube inside the can so that...
Read Full Answer
What is the best way to clean Tap Magic cutting fluid from my tooling and parts after machining?
Solvent-based chemicals or commercial degreasers such as Tap Magic Cleaner/Degreaser work great. Most of all, may sure the cleaner is compatible with your material. Cleaning steel does not protect it...
Read Full Answer