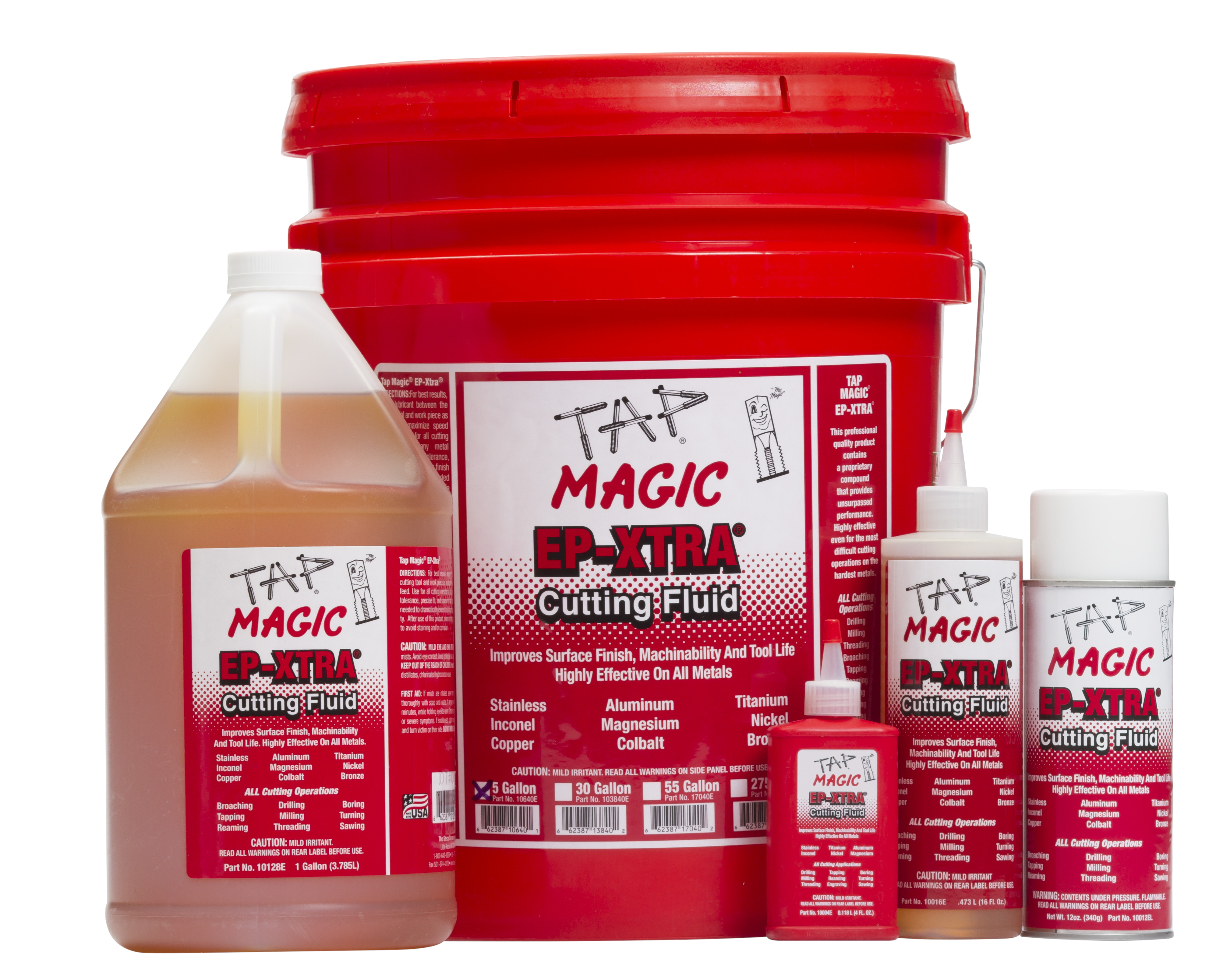 In 1953, we created the first in a line of incredible cutting fluids: Tap Magic. From this single fluid we developed a complete line of versatile, precise, lubricated cutting fluids that will meet the demands of any modern machinist or fabricator.
Learn More
Frequently Asked Questions
Where can I buy Tap Magic Original or obtain the SDS for that product?
The Steco Corporation has not manufactured Tap Magic Original since 2007, so that product has no GHS-compliant SDS. Some of the product may still exist, but we have no knowledge of our distributors wi...
Read Full Answer
Why would I use Tap Magic Aluminum formula when aluminum is a recommended metal for Tap Magic EP-Xtra or ProTap?
Any of these formulas can be used on aluminum machining operations. With some alloys of aluminum or brass, the metal can be very soft causing galling or tool buildup in some applications. The advantag...
Read Full Answer
Can I order Tap Magic products direct from the manufacturer?
The Steco corporation currently sells its products through a network of premium distributors that add value to their customers by providing knowledgeable expert advice, volume pricing, and a one-stop-...
Read Full Answer